Choosing an engagement ring: tips from stylists
Subject: Wedding | Date: 07.12.2021
A wedding is not only a pleasant time, but also a lot of troubles. In a short time, young people will have to solve many problems and organize a dream holiday for themselves. You should pay attention to every little thing, because even an insignificant detail sets the general atmosphere.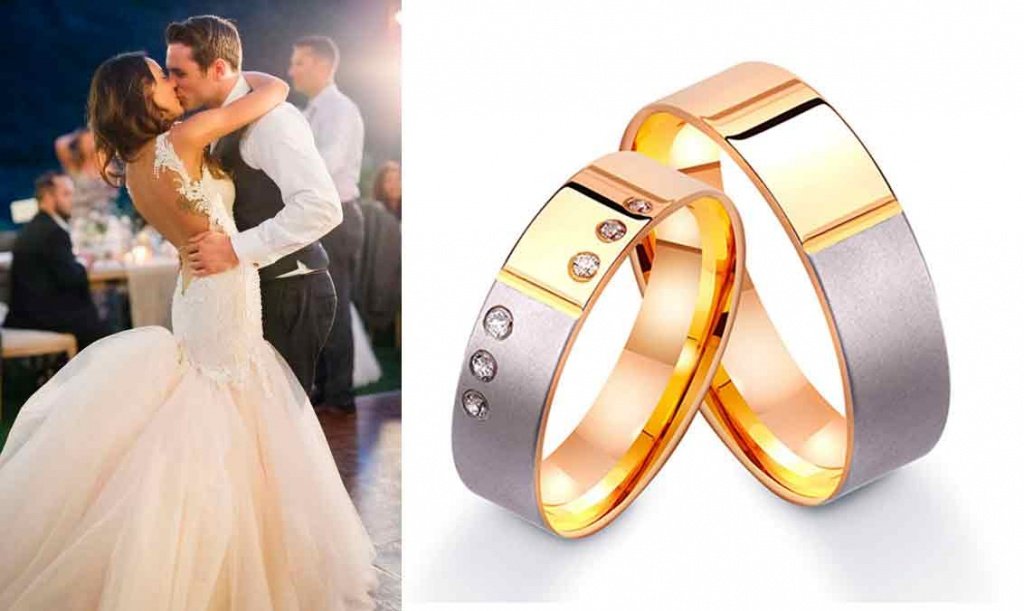 And if the creation of a wedding event can be entrusted to special companies, then wedding rings should be selected independently. Gold stylists recommend choosing sacred accessories so that they bring satisfaction to both people.
Professional Recommendations
So that young people do not get confused among the variety of models, image makers recommend using the following tips:
Decide on the material of manufacture. Today, symbols are made from both gold and silver. To facilitate the choice, it is worth remembering what jewelry is present in the box, because now they will have to be combined with the sign of love and fidelity.
Set whether the product will have instructions or not. It is recommended to determine if the ring will be comfortable and practical. If you choose a smooth bezel, then everything is simple. But when choosing jewelry with a stone, it is worth determining the type of mineral, its color and size.
Select the thickness and shape of the rings. Wide or narrow, with a rounded border or European style - the choice of wedding rings is endless. You should definitely consider several models in order to find an individual version of the jewelry.
Select size. When determining the parameters, stylists recommend remembering that the wedding ring is worn constantly. Accordingly, the accessory should fit comfortably on the finger, not fall off or press down on it.
Decide on the general style of jewelry. Often, young people prefer to wear products that are identical in direction. It is not at all necessary that they look like twins. The best choice is the purchase of the models you like, united by a common detail or design.
Rings made of red gold are considered traditional wedding products. The popularity of sleek design is due to its low cost, attractive appearance, and practicality. However, more and more young couples are choosing original wedding rings that do not look like the standard ones.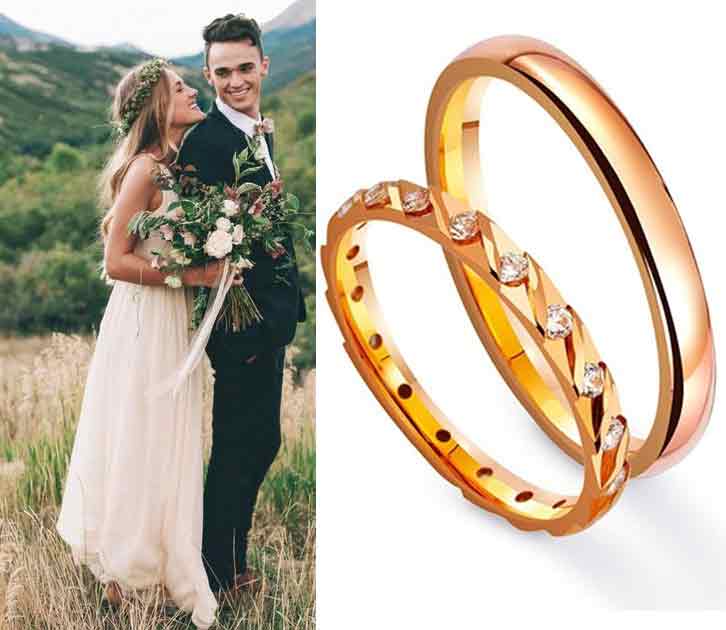 When choosing wedding rings, zlato stylists recommend remembering that this is a symbol of love between two people and only they have the right to decide how it will look.