Rest for the soul near Lviv
Subject: Vacation | Date: 07.06.2021
What is summer? Summer is a rest outside the city, the nature, fresh air, entertainments, water, the sea and a set of interesting things that can be afforded only in extracurricular activities. time. Therefore, each of us does not miss the moment when you can just indulge in emotions, relax from all the problems and difficulties and spend time only to yourself, your family and friends. And it would seem that summer lasts for three months! But they usually fly so fast that you do not even have time to notice. And it becomes so it is a pity that everyday life, work, affairs and a lot of other worries return.
You can relax perfectly not only at sea. For example, in Lviv there are several restaurants, hotels and recreation complexes that can satisfy the desires of even the most demanding fans of active and passive recreation and it is not necessary spend time, effort and resources on a long journey. Yes, the sea and foreign resorts - this is indispensable. But what to do when there is an extreme lack of time? And only summer lets you know that it will end soon. You look at tanned and rested people and think that you never had time. In such cases, you need to look carefully all holiday offers near the city. The body cannot work forever, it needs at least a little rest to gain strength.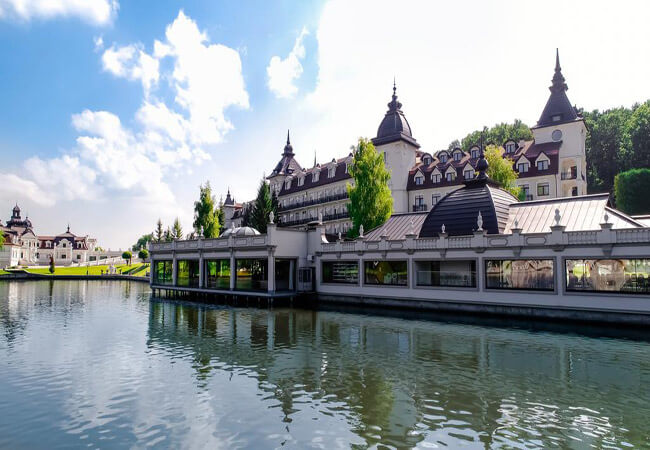 One of the best recreation complexes near Lviv is Edem Resort. See information about this establishment on the page https://www.ua-region.com.ua/38357441.
If you are a couple in love, it will be just perfect for you to spend a few days in a cozy hotel with a spa, a romantic restaurant, a river or lake, delicious cuisine, cooling cocktails on the beach, sun, sand and a variety of games, attractions and more. Do not be lazy to monitor directories in search of such complexes. They are, and then of a high level. Most visitors return satisfied and rested. So take an example from them. Thus that way you will have time to work and at the same time feel all the benefits of summer.
Children are not a hindrance to rest, on the contrary, decoration. Especially since recently, all resorts offer a powerful selection of entertainment not only purely for adults or purely for children, but also for the whole family. And this is such happiness, to spend a weekend in the circle of relatives, loved ones. Don't miss this opportunity, take the kids and bagpipes on vacation!
Summer is coming to an end, and only memories and the brightest moments remain in the memory. And, of course, a lot of energy. Do not forget about vitamins, because this is short period you will have to recruit them for the whole next year. Take care of yourself and your loved ones, catch the bright moments and live to the fullest!