Online Advertising
Pick up "hot" Internet buyers using the UA-REGION portal!
With online advertising on our site, you grow x2-x10 in the flow of applications, sales and profits.
And so why: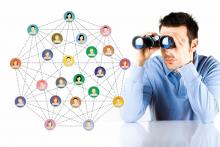 We can 10-100 times raise the position of companies (even the most inconspicuous ones) in search for our sites, Google and other resources.
90% target requests are covered simultaneously in different services.
2750+ clients are looking for your services (goods) for which they are ready pay.
A platform that can expand your sales channels 3x.
Guaranteed 100% result a whole arsenal of tools to promote your company.
We have package options, choose mine:
Why is this beneficial?
UA-REGION is one of the largest databases of entrepreneurs in Ukraine. Every moment, thousands of customers find here the solution to their problems.
We bring customers to you, while saving your time and budget on promotion.
According to statistics, our customers soar in sales by an average of 15-60% after the launch of the ad. Want also? Then you to us.
How do we bring clients to you?
The selling page of your business in the catalog as an alternative to your site. We get rid of all the worries of promoting your resource - we will sharpen the profile for your customers, arm with the "keys". professionals in SEO promotion work with you, we have been in the field of Internet marketing for 16 years.
Powerful links of our authoritative resources pump yours.
The wider the package, the higher the ranking, the more visible your business profile and the more it filling. More tools that work in parallel on different resources. More competitors means more customers. We are responsible for your results. We know how to make Google love you, and we will also connect Facebook ads.
Focus on the important, and online advertising will please you with a stream of relevant applications, boost your business profile and website!